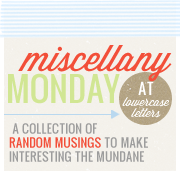 (one) Tomorrow marks the beginning of the end of my stint as a stay at home mama. It is also Nut's first day of preschool. Conditions are favorable for me blubbering like a baby.
(two)  Saturday was spent on a road trip up near Chicago to hit up Ikea. Not because I was planning on buying anything, mind you, but because I wanted to see if I liked a couch as much in person as I do in the catalog (PS: I do. Maybe more.) While there, I decided to utilize the GPS on my Droid to get from Home Furnishing Heaven to the mall. I was pretty impressed as my phone immediately pinpointed my location and began spewing out directions: Go straight 400 feet. Turn right on Golf Rd. Turn Left in 500 feet….. Yeah, I looked up and the mall was literally ACROSS THE STREET. I felt like a dumbass.
(three) Thanks to the ol' TCP discount – as well as their Labor Day sales – I picked this cute little number up for Nut today:
Not for Halloween, mind you, just because…. well I don't know why. Because I have Mommy guilt about my impending job perhaps? Because she is spoiled? Because I can't walk into that store without buying something? Regardless of the reason, she looks pretty stinkin' cute in it, no? Boots and all.
That's all I have for today. I'm tired and burnt out on doing anything that requires more brainpower than sitting on my couch in a daze. Luckily for me,  the RHONJ reunion (part 2) is about to start. Let the brain rotting commence!